Meet the work of digital experience agency Dexa for Unicef 1 Mio
Unicef 1Mio
The most considerable articulation in Brazil for the inclusion of adolescents and young people in the world of work.
Visit website
Development
Design System
Project Management
Considered the most significant articulation for youth in Brazil, it has the participation of the private sector, civil society, the United Nations Children's Fund (UNICEF), and the International Labor Organization (ILO). 
The project aims to generate one million opportunities for training and access to the world of work for adolescents and young people aged 14 to 24 years in situations of social vulnerability by 2022. 
To meet the client's demand, we created a fast and accessible digital platform to advertise job openings, courses, and content for the target audience and a favorable environment for communication with companies interested in participating in the project.
 
For the 1 MIO project, we received the challenge of developing a Web App, thinking mobile first. Due to the socio-economic limitations of the target audience, we opted for PWA (Progressive Web Application) development technology, which allowed us to offer a large part of the material offline and a website that supports high simultaneous access and does not require a high-speed connection to load quickly. 
Image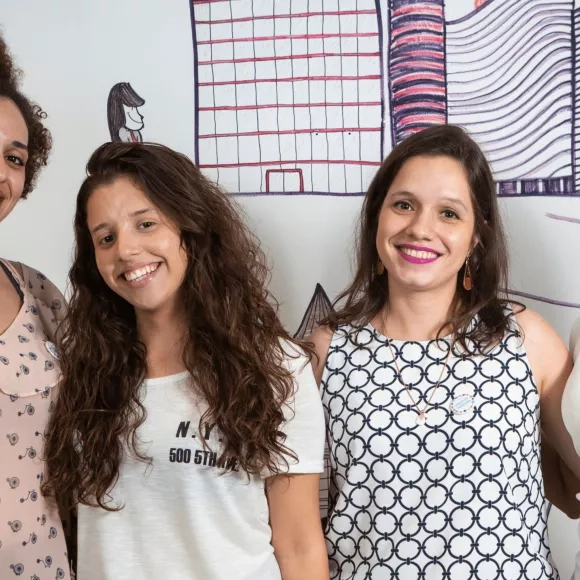 The solution was to create a Web App platform with an idea of an opportunity hub. For this, we used the Acquia platform for its ease of configuration and scalability.  We worked with the premise that most of the access would be from cell phones with a low internet signal. Thus, we designed and developed everything thinking in mobile first, with super light content to reach all types of devices with speed and efficiency.
We chose to work in an integrated way with the development team, elaborating a design system that would allow possible changes in styles, because we knew that only after the conclusion of the development we would receive the project's brand with its Brandbook.
 
In less than three months, we delivered the complete project with simplified navigation and editing processes, increasing autonomy in the publication of vacancies and other content. We achieved exceptional results in performance, accessibility, and usability, ensuring the necessary security for the project's conclusion.
The idealizers widely accepted the platform and have already achieved results far above expectations in the first months of launch. 
By the first half of 2022, the initiative already counted among companies, the private sector, and governments, with almost 2 thousand partners and more than 25 thousand opportunities generated.