Meet the work of digital experience agency Dexa for Labatt Brewing Company
Labatt
We developed 12 custom and componentized websites with Drupal in just three months.
Visit website
Drupal Development
Front-End
Labatt Brewing Company is Canada's largest brewery, with over 170 years of tradition. The company's portfolio includes regional, national, and global brands. Today, it produces several alcoholic beverages in addition to beers.
To meet the client's demand and the company's marketing needs, which needed delivery before the peak summer season in Canada, we developed twelve websites in just three months, working in a multi-site environment. To do this, we created a component library in Drupal used to enable the development and delivery of the sites for twelve different brands in record time.
Labatt Brewing Company brought us a challenging project: to develop and deliver multi-language websites for twelve different brands in only three months. 
Besides the short deadline for the final delivery, other challenges were faced during the process: Managing a team composed of more than 20 professionals developing modules separately but that should work together later, the communication with the client, which was done with each of the twelve brands individually, as well as the contact with the client's design vendor - responsible for creating and approving the layouts.
Image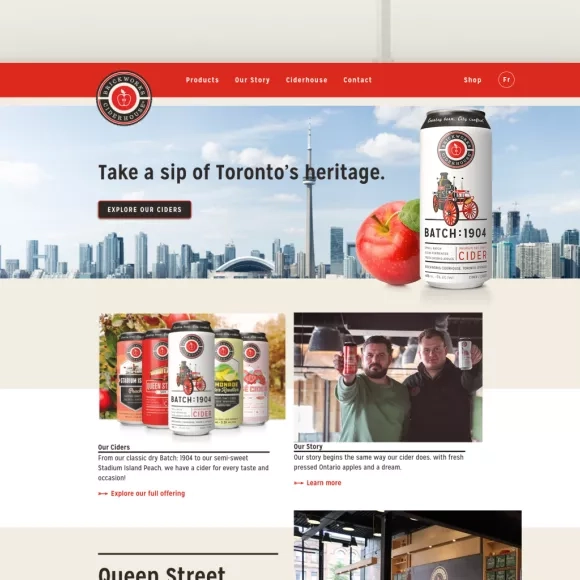 We created a master component library using Drupal to work in a multi-site environment, which made our work easier and faster due to its built-in framework and capabilities. 
Thus, the structure of the sites was shared and we were able to develop the front-end in a customized way for each of the twelve sites.