Sherwood
We simplified processes with Design System and Layout Builder.
Visit website
Development
Design System
Planning
A network of hospitals located in England focused on safe patient care. It offers healthcare services encompassing the population of the cities of Mansfield, Ashfield, Newark, Sherwood, and parts of Derbyshire and Lincolnshire. 
The client presented the need to have a better usability platform to recruit new employees from its hospital network to make it more dynamic and practical. 
Using a design system, we created wireframes and a library of system components, which was fundamental for agile development using layout builder. Working on a Design System and a layout builder together allowed us a planned development but was still flexible for adjustments according to customer requests.
 
One of the main challenges was managing the development of the system so that it could be optimized to meet customer needs and match the optimal componentization settings established by the Design System. 
Establishing these components within Drupal development was essential so that they could be applied in a standardized way in different areas of the site while still maintaining the versatility needed to adapt to the variations required by the client.
 
Image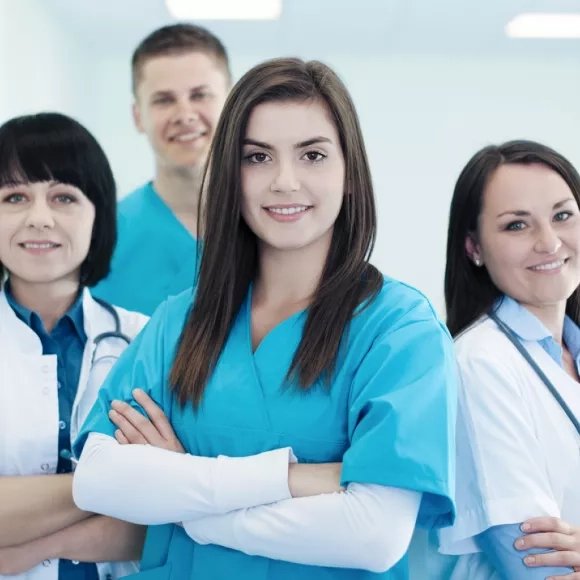 The first step was to understand the client's objectives, to be able to fulfill the requirements, and start the new configurations according to the principles of the Design System methodology. After this step, we created the wireframe. When we received the customer's approval, it was possible to structure the system's component library, approving them to start the platform's development.
The client's main objective was to facilitate user interaction on the site, created to organize the process of recruiting people. The old system had several navigation steps until the candidate could apply for a vacancy. 
We seek to solve this issue, simplifying the process, by planning the reformulation of the site's menu and wireframe contents, which occurred concomitantly with the strategies implemented in the Design System.
To ensure the assertiveness of the entire process, we work with two methodologies. In the Design System phase, we apply the Kanban method and, during development, the Scrum methodology.