Meet the work of digital experience agency Dexa for Minerva
Minerva
With the Design System, we increase the visibility of the company's ESG initiatives.
Visit website
Development
Design System
A leader in beef exports in South America, Minerva is a national company that markets fresh meat, hides, and derivatives and exports live cattle and meat processing to more than 100 countries. 
The need to make information regarding the company's sustainable initiatives clearer prompted Minerva to trigger our team for an update of the Sustainability website. 
The previous version was a simplified one page with little data. With the reformulation, a portal was created, in three languages, with an interface integrated into Minerva's institutional site and different components to be used in a future brand project.
Among the functions to be inserted in the new project, the filtering mechanism stood out, allowing the search to be done by one or more references present on the theme page and the search for indicators according to keywords. 
The objective is to offer more transparency in auditing, whether by investors, regulatory bodies, or other stakeholders interested in Minerva's sustainability indexes.
With Minerva's rebranding, it was necessary to update the sustainability page, making it more informative and aligned with the new identity. The new portal required creating a design system that would optimize development. 
In this case, it made more sense for our team to think about componentization because everything should be used in the future brand project - the update of the institutional website.
One challenge was bringing the best componentization practices into Wordpress, creating an intuitive interface. In addition, we had to structure a lean and efficient architecture with a large volume of content and customization, taking into account the deadline for implementation of the site, which was only 4 months.  
Image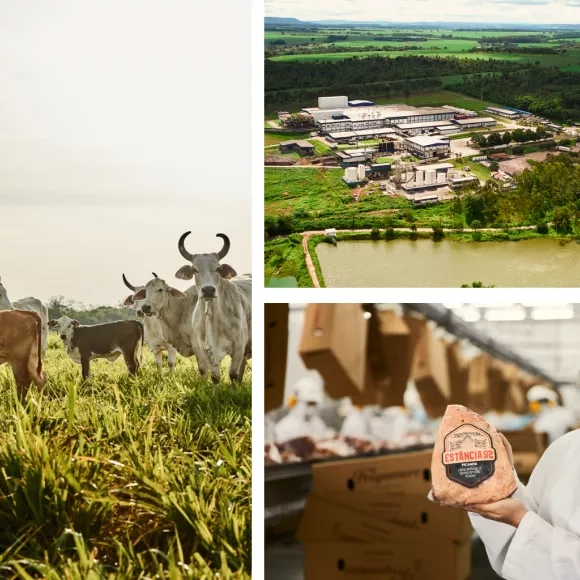 The solution found during the conception phase was to hold daily meetings with the client, who actively worked closely with the team, bringing references and contributing to the project, which was essential for us to obtain an assertive design and develop the platform as precisely as possible.
As already mentioned, the design system was decisive in improving the communication between the design team and developers, but mainly to create scalable components for the institutional project that would be done later.
Managing the large volume of information was a significant challenge for the team regarding design and content since the project involved three languages and several functionalities. It was also challenging to transform certifications, tables, figures, and sustainability maps into engaging and dynamic content for the user without losing the seriousness of the subject.